1 Month Free, Free 2nd button, Free Lockbox, Free Ground Shipping*! With promo code MOBILE20
Medical Guardian provides a variety of reliable and affordable medical alert systems guaranteed to help you maintain your independence as you age. For more than 10 years, Medical Guardian has provided seniors and their loved ones with the peace of mind that comes along with knowing that they can receive immediate help with just the push of a button 24 hours a day, 365 days a year.

With every Medical Guardian product, you'll have 24/7 access to both emergency AND non-emergency services! This means that in the event of an emergency, you can choose what kind of help you receive: EMS, police, or fire, or even more simply a friend, family member, or neighbor. As an added bonus, Medical Guardian allows both you and your spouse (or another family member) to share the same medical alert system so you can each be protected – at no extra cost.

Whether you're looking to stay safe when you're at home or out and about—in the garden, running errands— Medical Guardian has the perfect medical alert system for you!
Medical Guardian is a leading provider of medical alert systems designed to fit any lifestyle and budget. No matter which Medical Guardian product you choose, you can enjoy peace of mind knowing that you are protected round-the-clock.
Monitoring Services
One of the biggest reasons why Medical Guardian is our #1 top pick is because of the list of services they provide with all of their products, including:
FREE Equipment
FREE Installation
FREE Activation
NO Long-Term Contracts
Mobile GPS
Automatic Fall Detection
Cellular Monitoring
24/7 Emergency and Non-Emergency Monitoring
While their Client Services representatives are on-hand every day to help you with whatever you may need, whether it's for activating or installing your system or testing your device, this is only the start of the Medical Guardian's top-notch service.

A medical alert system is only as good as its monitoring center. Medical Guardian's monitoring center is US-based so you will never have to worry about any outsourcing or language barriers, and it's also UL and CSAA Five Diamond-certified, meaning you're getting the highest-quality responders in an emergency.
Learn More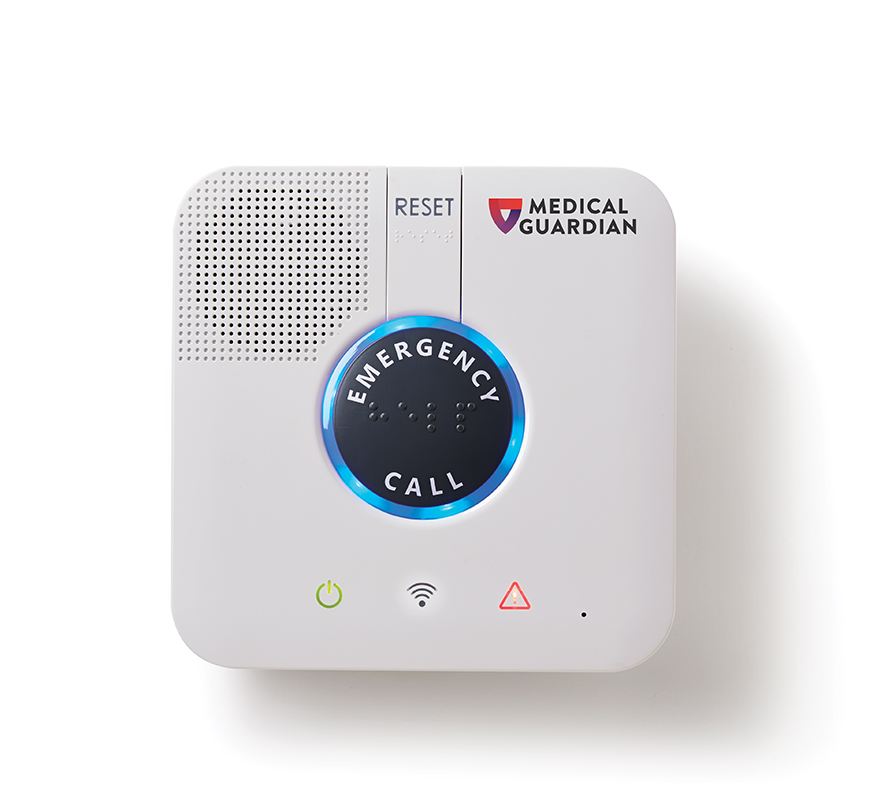 Contracts
When looking into medical alert systems, many people question whether or not a medical alert company will trap you with long-term contracts or hidden fees. So what long-term contracts and hidden fees can you expect from Medical Guardian? The answer is simple: none.
With Medical Guardian, you can enjoy a price lock guarantee. Unlike many other medical alert companies, the price of your Medical Guardian medical alert system will never increase. Plus, there are no activation or cancellation fees you need to worry about.

Medical Guardian simply requires that you try out your system for 90 days before returning it, but we guarantee that you'll be more than thrilled with the top-rated service provided by Medical Guardian.
Learn More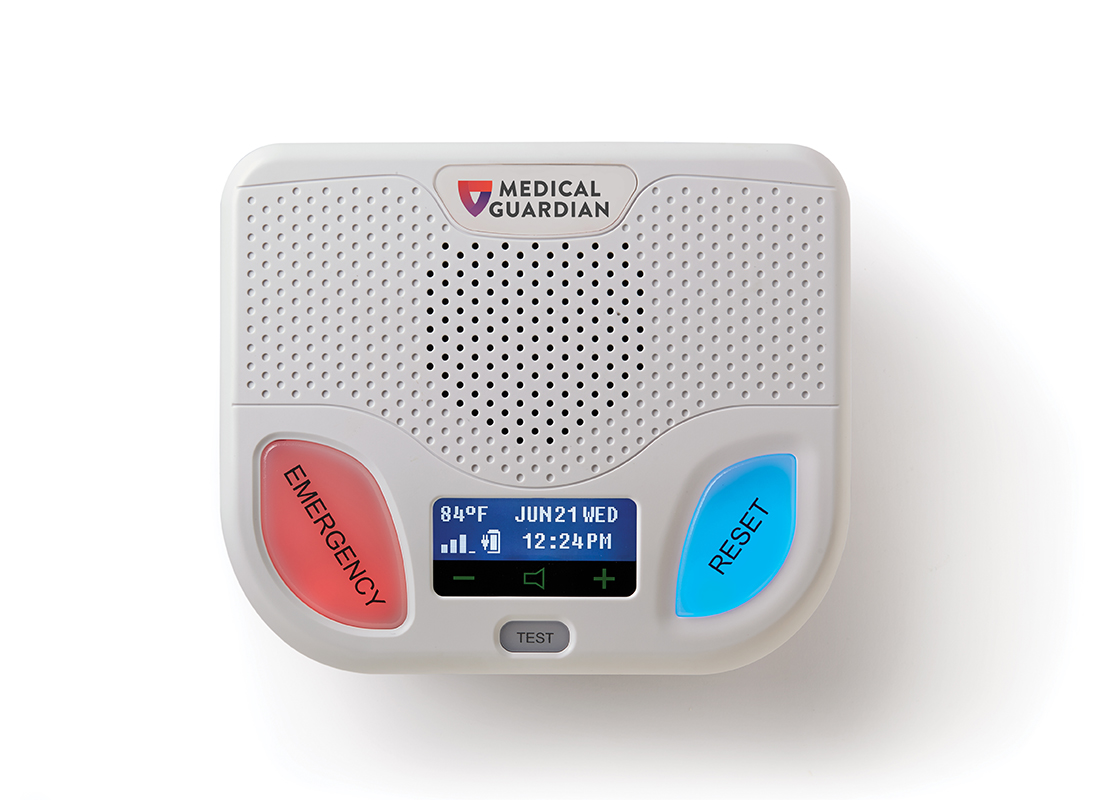 Products
Medical Guardian Customer Reviews
Eugenia Marple

"She tried the pendant first but decided the wrist band is better for her. It's easier to function with. Peace of mind is everything!"
Cary Boyko

"After reading the reviews for the Medical Guardian product, I purchased on for my elderly father. The prior reviews must have been written by their staff. The customer service is non-existant. I have called numerous times to get the product configured properly and have waited on hold for 20+ minutes with no answer. I tried all the call propmts: billing, tech support, customer service - all with no answer. Try it yourself and see - their number is 1-800-313-1191. Do yourself a favor and stay away,,, far away from this company."
Richard D Collins

"No questions asked, Satisfied customer "
Mike files

"i paid $35 for "next day" and it is Wednesday night and still no coverage. Avant stated it would be here on Tuesday if ordered on Saturday and paid $35 to get it here. Writing this 11PM Wednesday and still no coverage."
marie

"You Know it would have been really nice for you to have sent me an email or a letter advising that it was time for you to be paid instead of just taking it out of my bank account.I WILL be noting on the calendar when 3 months is up and will at that time decide if I wish to continue service with a company that has no concern for their customers.I know the money was in there BUT should I have had an extreme emegency, I would have"
Susan

"Do not order from theses people. They have the worse costumer service ever!!! They are a ripe off!!!! DO NOT ORDER"